How To Make The BEST GLOW IN THE DARK Bubbles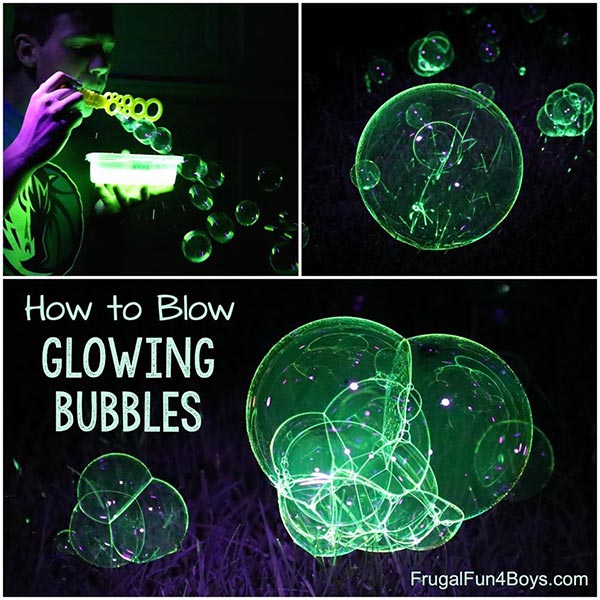 I don't know about where you live but here in Nebraska, the nights have been very mild, hardly any humidity and suprisingly hardly any mosquites.
This means one thing to our family… SPENDING TIME OUTSIDE. Your kids will LOVE blowing these glow in the dark bubbles. Super easy to make and they last a good while!
How To Make The BEST GLOW IN THE DARK Bubbles