How To Make Fall / Winter Porch Pots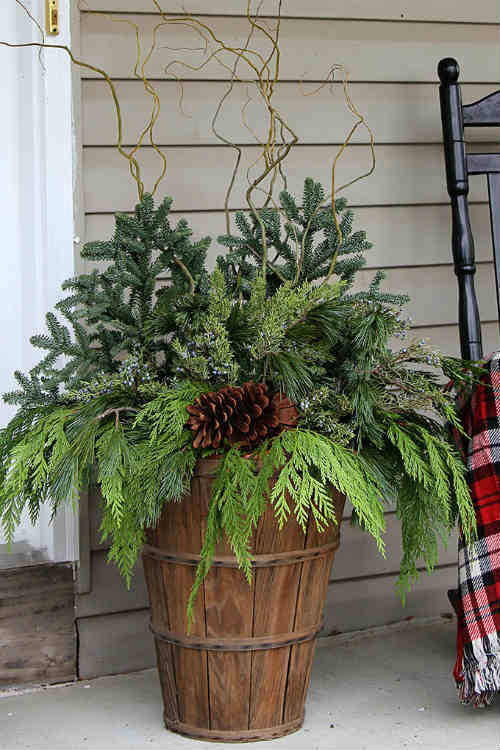 Fall and winter will be here before you know it. For a gorgeous porch decoration that'll be appropriate and last long after Christmas, try making these lovely pots of evergreens.
They're so easy to do, and the resources to make them are really easy to come by. For additional holiday flair, try tying a tartan ribbon around the pot or sticking in some pretty ornaments or bells.
How To Make Fall / Winter Porch Pots