How To Knit A Giant Arm Knitted Bunny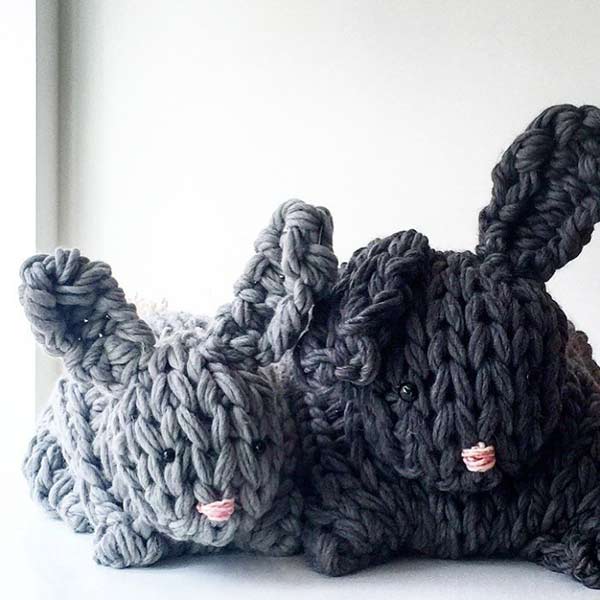 I am not a professional knitter by all means and I am not trying to make myself to be one either..l but…. I took a look at the instructions and I have to say a novice could make this bunny with no problem.
This oversized bunny can be made in a matter of hours. I know my kids would LOVE to have one to snuggle up to, lay on and read books next to.
You don't need any fancy knitting needles either, you just need your arms and some yarn! Check out the tutorial and please, please, please let someone who has kids see this too, this is too awesome for someone not to see.
How To Knit A Giant Arm Knitted Bunny