How To Make An Awesome Ring From Old Cutlery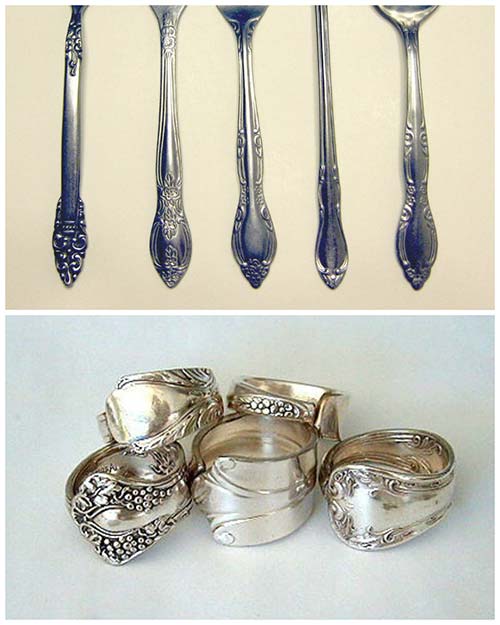 I am sure you have seen rings very similar to the one you will be making today in the boutiques and online. I know I have, I saw one on etsy which was going for 50 bucks!
I have wanted one for such a long time but never really had the budget to blow on a ring I will only wear once in awhile. Well, my hubby went above and beyond and made me one for my birthday. It is awesome and looks like a professional ring maker made it.
Check out how to make your own ring from old cutlery and show us your photos if you do.(sterling silver is obviously the best but if you don't have the budget, use stainless steel)
How To Make An Awesome Ring From Old Cutlery