How To Build A Bookshelf Chair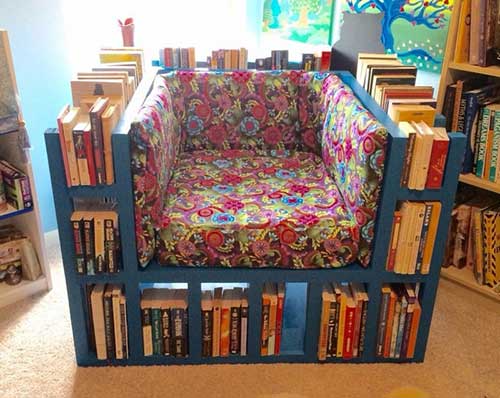 If you like to read but don't have the space to build a bookshelf then the bookshelf chair is an easy and very affordable way to have your own library.
I actually think this chair looks amazing and would look great in a bedroom or in the corner of your living room. I would match the fabric to the colors of the room and have it filled with all of my favorite books on show where they belong.
You can buy the lumber to make this from the DIY store or use reclaimed wood from pallets, etc. Either way this will take a few hours and before you know it you will own a library / bookshelf chair 🙂 Enjoy!
How To Build A Bookshelf Chair