How To Make Concrete Floors or Patios Look Like Hardwood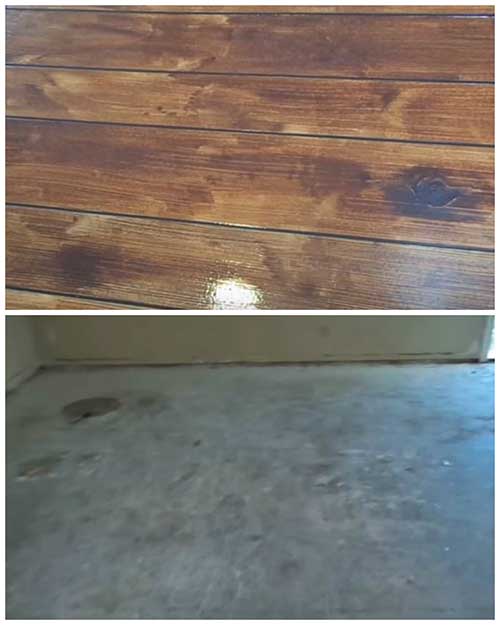 I love this! I have concrete floors in my basement furnace room and wash rooms. I have been looking at laminate flooring but that is just way out of our budget right now!
I wish I won the powerball last night but I guess if you don't play you have zero chance of winning lol. Anyway! Back to the floor tutorial. This amazing transformation brought to us by Decorative Concrete Kingdom shows step-by-step how you can make your rough concrete floors look like beautiful hardwood overnight.
How To Make Concrete Floors or Patios Look Like Hardwood