How to Create a Barn Door from Bifold Doors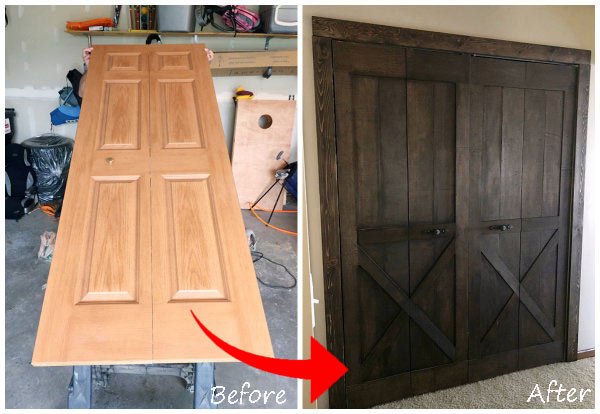 I am in love with barn style doors. They are everywhere right now. The only trouble is that they cost a small fortune to buy. I went hunting for secondhand barn doors and they were harder to find than santa in the summertime!
Then I did some searching and found an amazing tutorial that shows you how to take a cheap bifold door and transform it into a beautiful barn style door for 30-40 bucks! That is so cheap you will have money left over to treat yourself.
How to Create a Barn Door from Bifold Doors