How To Make Reusable Bandana Bowl Covers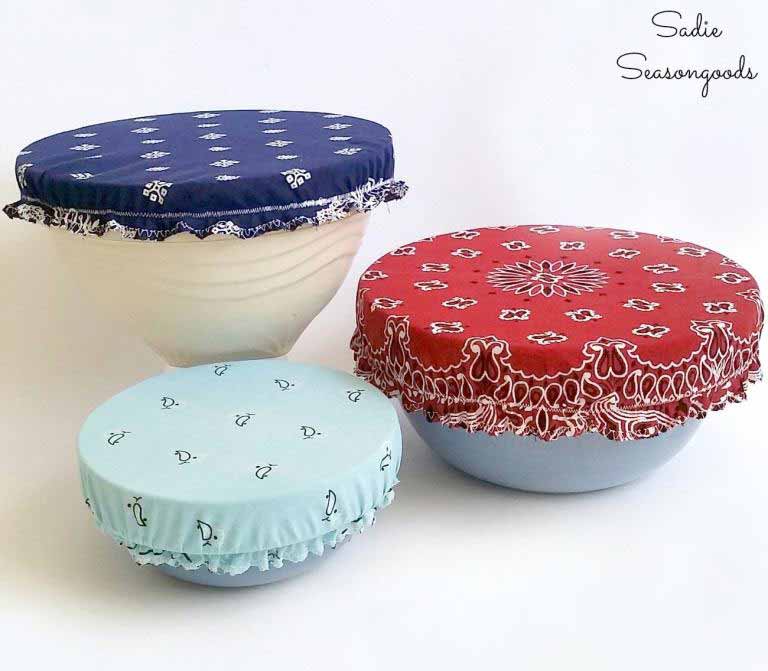 This is a very simple sewing project that I think anyone can do even with no sewing machine. Bandana's are cheap, usually made from 100% cotton and very hardy.
A bowl cover is great to have for BBQ's and cookouts, they keep the flies and bugs off your food while keeping the food from drying out. Cling wrap does the job but is very wasteful, with these homemade bowl covers you can just put them in the wash and reuse them over and over again, plus they look amazing.
How To Make Reusable Bandana Bowl Covers