7 Stretches To Help Relieve Back Pain You Can Do In Bed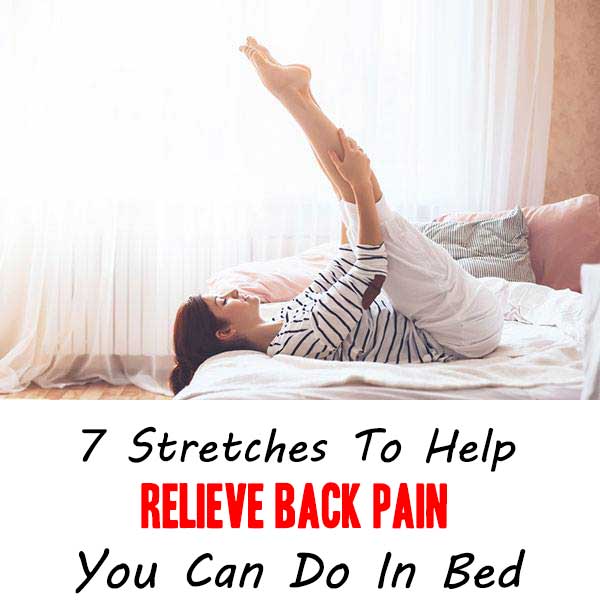 Does back pain leave you wanting to stay in bed all day? Try these amazing back stretches that will get you back on your feet. There is nothing better than a good old fashioned stretch to loosen up those muscles and get you headed in the right direction for the day.
Better yet, try doing these stretches twice/day – morning AND night – so you can sleep better, walk better and just be in a better mood. Something as easy as stretching has such a positive effect on your body.
All MEDICAL RELATED information, content, and material of this website is for informational purposes only and are not intended to serve as a substitute for the consultation, diagnosis, and/or medical treatment of a qualified physician or healthcare provider.
7 Stretches to Relieve Back Pain You Can Do In Bed