How To Get Rid Of Any Burrowing Animals With This Dawn Soap Solution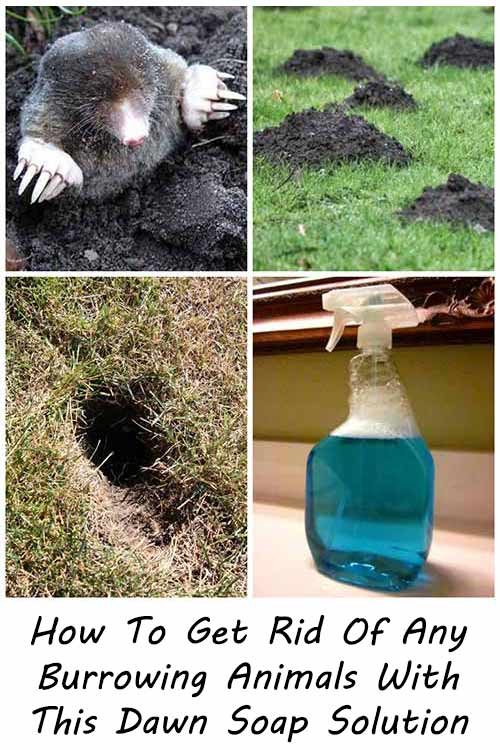 Are you having problems with ground squirrels, moles, gophers or groundhogs? I have ground squirrels and the bigger, more destructive groundhogs are only a few miles up the road in the prairie. I need to get rid of the rodents that are destroying my nice grass, so I took to the internet to find a solution.
What do ya know, the internet provides just what you need every time with the right searches. I found an article which shows you how to rid your garden of any burrowing rodent with a simple DIY solution. It's cheap, effective and doesn't hurt dogs or cats.
How To Get Rid Of Any Burrowing Animals With This Dawn Soap Solution