How to Build Cattle Panel Gardening Greenhouse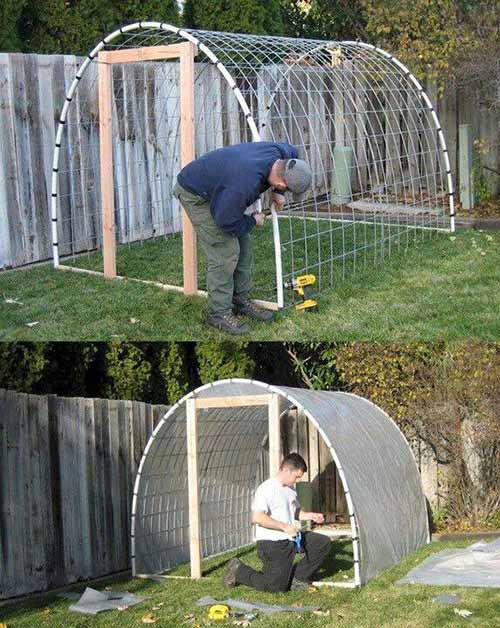 We have one of these for our chickens with roost pole. It can be easily moved to another location with fresh grass. BUT if you want to add a plastic wrap this would be a very sturdy greenhouse for off season growing.
This greenhouse is Super easy to make and can be done in a day. This would go a lot quicker with 2 people but doable with just one! Check out the tutorial and as always, be sure to let us know if you make one!
How to Build Cattle Panel Gardening Greenhouse