Chocolate Crazy Cake Recipe (No Eggs, Milk, Butter or Bowls)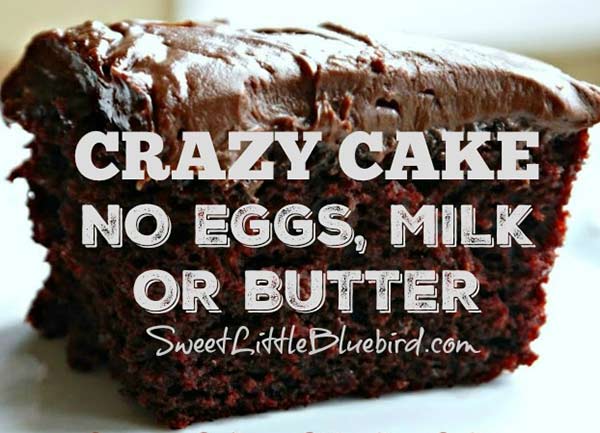 I am pleased to report.. I ACTUALLY MADE THIS CAKE. It turned out just as the recipe said it would! I couldn't belive it. I am not usually a baker as you all should know by now but I was bored, the kids asleep and hubby was working in the barn.
I loved making this cake because you don't need bowls or even mixers. So for me that means less cleaning up, which is a good thing. Trust me.
I couldn't get over how moist it was. This cake is seriously my new favorite cake. They have a recipe for a non chocolate cake too if you want a plain cake. Say for a birthday or wedding. Check out the recipe and let me know what you think.
Chocolate Crazy Cake Recipe (No Eggs, Milk, Butter or Bowls)