How To Make Butter From Powdered Milk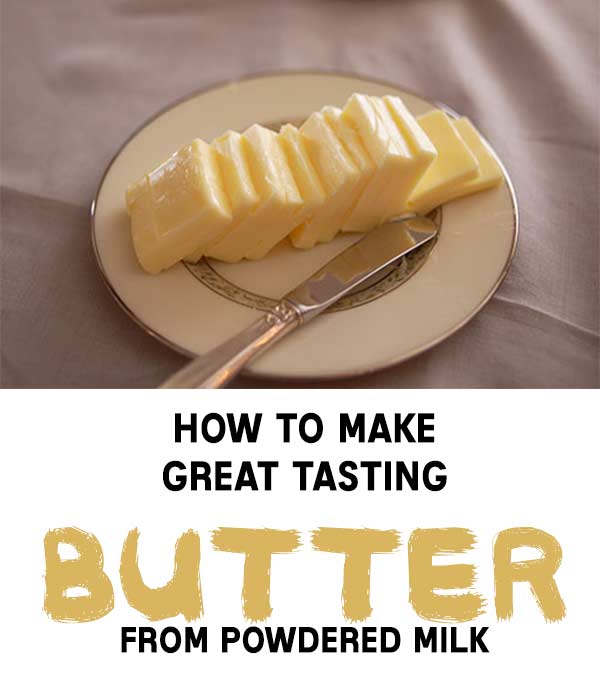 I couldn't belive you could make butter from powdered milk so I had to test it out for myself. (yes, I did actually get my hands dirty and made a batch). My hubby couldn't believe it was made from our almost expired powdered milk we have had in the cupboard taking up space for 2 years!
Now just so you know this butter is not hard like regular butter, I don't know why, it's more like margarine texture, it spreads really easy and actually tastes really good. If you want to free up some room in your cupboards like me give this a whirl, if not get some powdered milk while it's on sale and make some. NO preservatives or additives in your butter makes a world of difference to the taste!
How To Make Butter From Powdered Milk