Over 2000 Free Canning Recipes For Any Season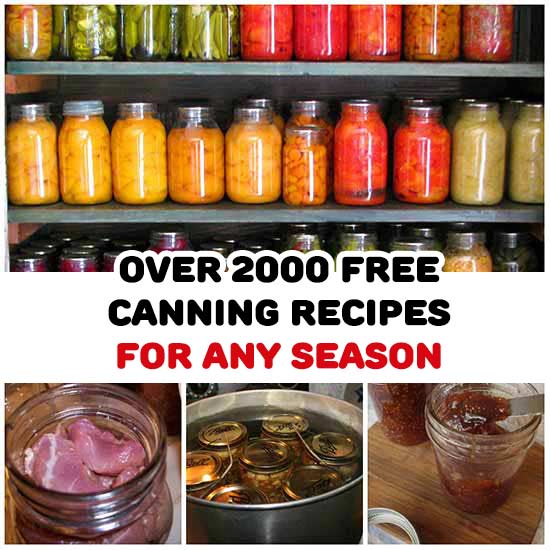 If you are thinking of saving a ton of money on food then canning can certainly do that. It can help you preserve food that you otherwise would just throw away in the trash. For example, you can go to a grocery store and take advantage of their sales.
This is exactly what I do. I always buy veggies, meat and even fruit if it's on sale and can what I don't use. I would say I have saved thousands of dollars over the years and I will continue to do so for many years to come. Get some amazing recipes and expand your pantry.
2000+ Free Canning Recipes For Any Season