Chocolate Magic Custard Cake Recipe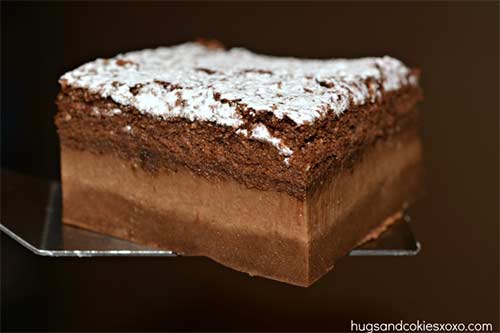 OK, I think I have died and gone to food heaven. I don't know a single person that doesn't like chocolate so this should be making your mouth salivate right about…. now! It is magic because the very runny mixture you pour into the baking dish turns into a set custard like cake that has a cake like crust on the top and bottom.
This cake is soft, silky and melt-in-your-mouth. I know because my hubby made one 🙂 Yes, my hubby! As you all probably know by now, I really can't cook! I really can't think of another dessert that comes close to this in looks and taste! Check out the recipe and let me know what you think.
Chocolate Magic Custard Cake Recipe