Country Barn Home Kit w/ Open Porch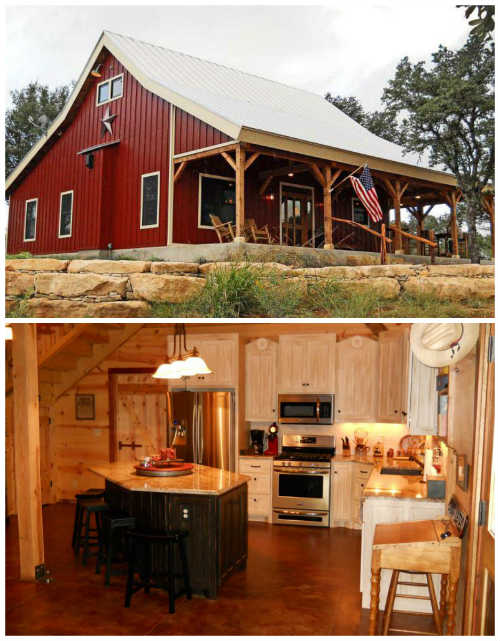 If what you're looking for is a mixture of tradition and modernity, look no further. This home is exactly what you're looking for crafted by Sand Creek Post & Beam.
With a metal exterior that promises to protect the home from the harshest conditions and a cozy wooden interior that brings to mind peaceful cabins in the middle of the woods, this house gives you tranquility in more ways than one.
Like similar metal building homes, this one features an open (or mostly open) plan on the first floor and a mezzanine level that usually houses bedrooms.
Since this is a rather small metal cabin, the mezzanine has been transformed into a bedroom itself, giving the whole building a vaguely studio-like distribution while keeping all the classic elements wooden cabins are known for. While too small for most families, this home is perfect for couples and single people.
Country Barn Home Kit w/ Open Porch