Steel Metal Home Building Kit of 3500 sq. ft. for Under $40k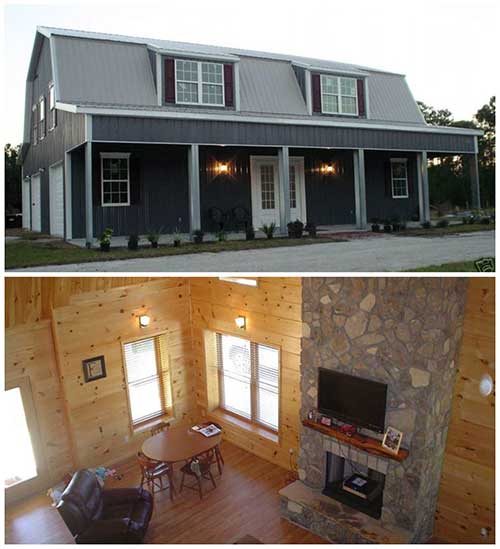 UPDATE: As of 3/31/21 the price is now $49,677
I guess in this day and age, a homes a home. More and more people are living in tiny houses, RV's and even yurts to save money and live a relatively cheaper life.
I found a metal home kit that costs under 40k for 3500 sq.ft.. Let that sink in a minute. 3500 sq.ft… is .. HUGE! You will be astounded with the spacious living space this house has to offer.
These features make the house welcoming to those who like living alone or to families, large or small. What with the high ceiling, wood paneling and wide flooring, you will surely feel all the comfort you need after a busy day at the office or at school.
Steel Metal Home Building Kit of 3500 sq. ft. for $36,995