400 sq. ft. Steel Metal House Kit for Under $13k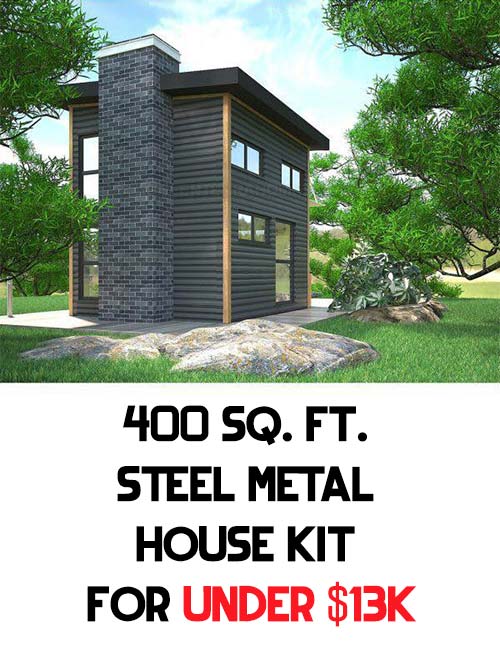 A contemporary beauty that is a gem to behold. A nice light and bright interior that looks clean, clean, clean!
The modern spiral staircase (steel of course) is shown for use for the upstairs loft. And you've got to love the privacy/safety enclosure in the bedroom that is also displayed. Most interior elements are extra.
Check out pics and info and let me know if you like it or not!
400 sq. ft. Steel Metal House Kit for Under $13k