Crazy Balancing Craft Sticks STEM Challenge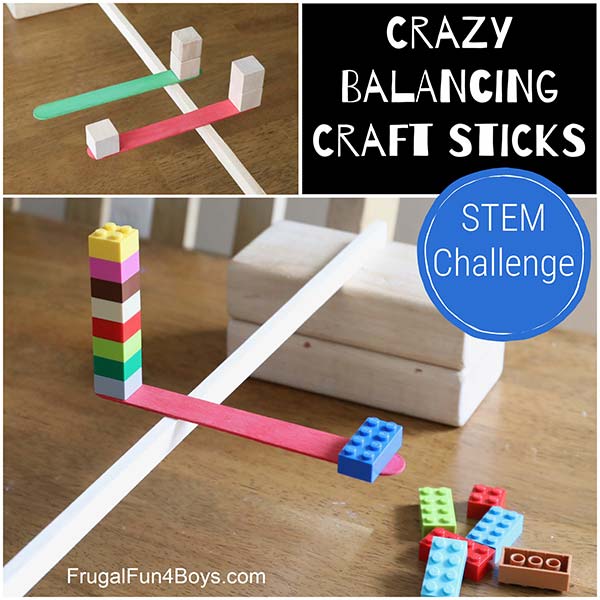 Sarah from frugalfunforboys.com has come up with a new stem challenge that even I would want to get in on. Create some amazing feats of balance with craft sticks and a few other household supplies. 😁
Check out the tutorial and have your kids off their screens for an hour or two.
If you liked this post, maybe you will like some of our others. You can check some related articles below or search via categories on the right. Be warned, you will be on here for hours. Enjoy 🙂
If you like this article please like, comment or share. This will keep us in your news feed and show me what articles you are most interested in.
Crazy Balancing Craft Sticks STEM Challenge