Easy DIY Rocket Powered LEGO Car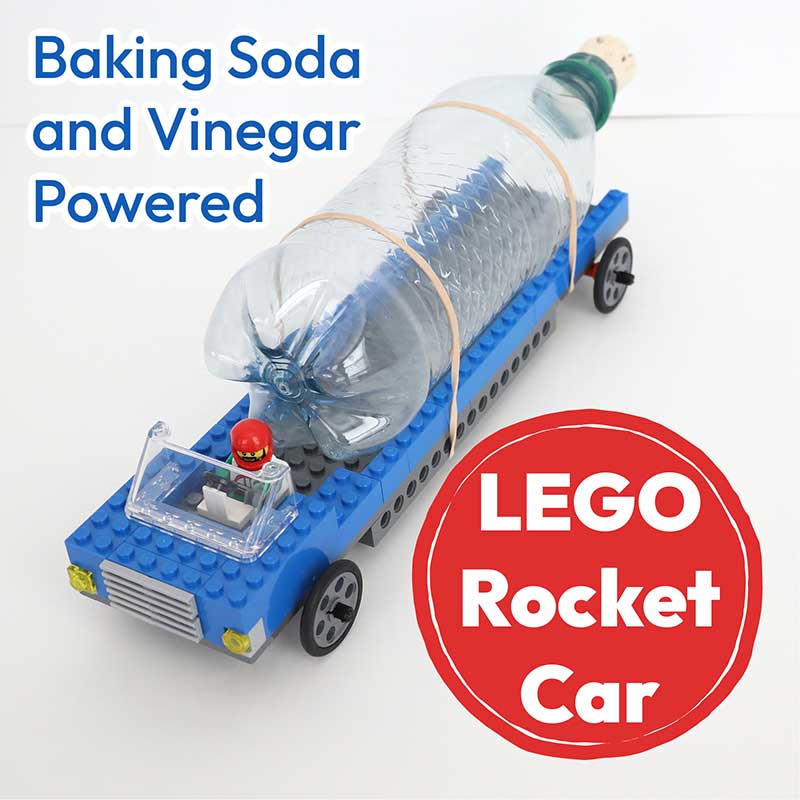 This engineering challenge is enjoyable for kids and offers ample learning opportunities. It's a brilliant demonstration of Newton's 3rd Law of Motion, which states that every action has an equal and opposite reaction.
This science project is ideal for middle and high school students as it involves several factors for optimizing the car's travel distance. While elementary kids will have fun with this LEGO car propelled by rockets, older students can delve deeper into the underlying physics. My 8th grade science class thoroughly enjoyed this activity.
Easy DIY Rocket Powered LEGO Car