The BEST Cardboard Crafts, Toys, and Art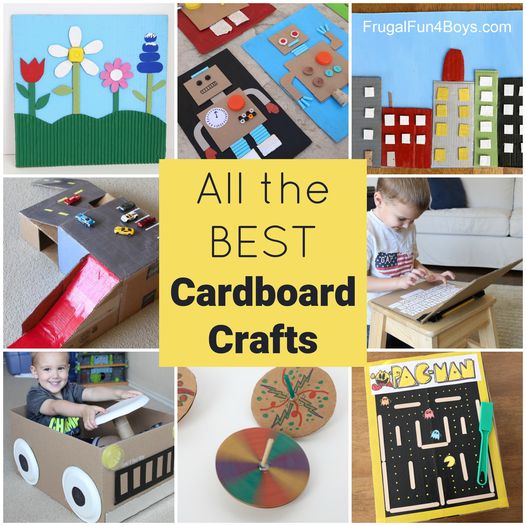 We are back sharing one of Sarah's articles showing you a collection of awesome CARDBOARD CRAFTS! Sometimes the cheapest things in life are the most fun to play with, don't you agree?
Make art projects, homemade toys, and more, all with supplies you have around the house. Check out the article from our friends at frugalfunforboys.com and let me know if you decide to make some of these crafts!
The BEST Cardboard Crafts, Toys, and Art