Free Campsites In The USA Including Safe Boondocking Sites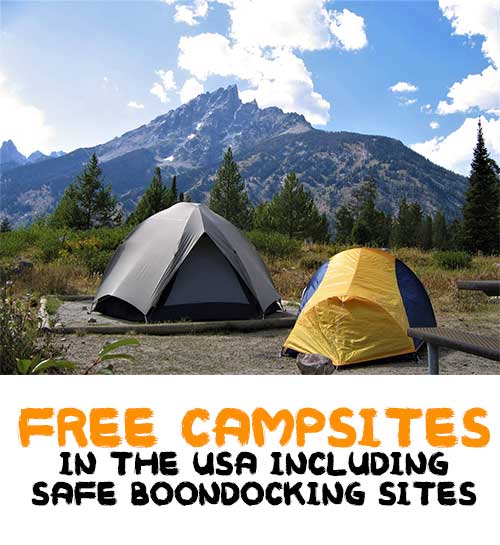 As you all probably know by now, my family LOVES camping. We love the outdoors, the peace and tranquility, the back to nature feeling you get when you are camping and best of all the fresh air! The only drawback to loving camping is it costs a pretty penny. We go 4-6 times a year, with camp fees and park entrance fees it adds up to be quite a chunk of change from our entertainment budget.
I watch a few off-grid RV and van-goers who are always talking about the website I am sharing with you all today so I decided to check it out. I turned on my location and boom, 4 free campsites right in and around my town I never knew existed. Check it out for yourself and see if you can find any free campsites near you or you can search state by state. It's a great website worth bookmarking.
Free Campsites In The USA Including Safe Boondocking Sites