How To Make An Exploding Chain Reaction Game For Kids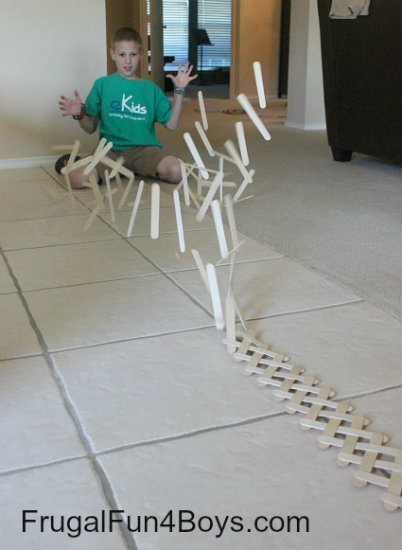 Science experiment time! This activity provides a great demonstration of potential and kinetic energy. It is also a good way to get kids to focus and use patience, as well as build teamwork.
Have fun with your kids by painting these craft sticks all different colors. What's great is that the more you buy, the longer the chain. Plus, kids can do this over and over and even have races to see whose chain goes faster.
How To Make An Exploding Chain Reaction For Kids