How To Wash & Whiten Yellowed Pillows The Correct Way.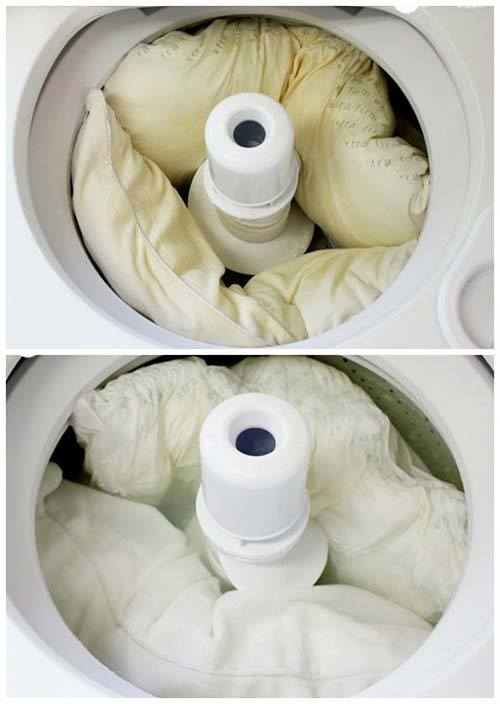 Have you ever stayed at friends and noticed their pillows are yellow and stained? I have and even some of my pillows are this way and it embarrasses me if someone spends the night and they discover my gross pillows. It's just the way they go if you don't keep on top of changing the pillow cases and putting a protector on the pillow.
There is a simple fix that can make your pillows look new again, there is no need to buy new ones and save that money and put it away for a rainy day. Over at onegoodthingbyjillee.com, Jilly explains how to do this.
How To Wash & Whiten Yellowed Pillows