Learn How To Fold A Fitted Sheet In Less Than 2 Minutes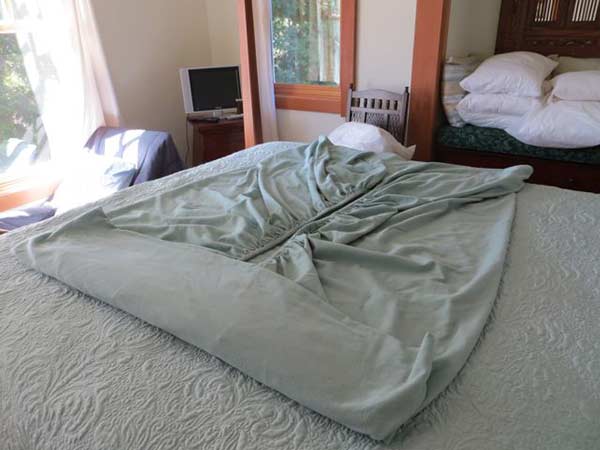 Ugh, I HATE folding fitted sheets, don't you? And they never end up looking nice regardless of how hard I try. Until now.
This tutorial on how to quickly and neatly fold a fitted sheet has solved that bit of my laundry angst. Check out my new favorite method for folding a fitted sheet.
Learn How To Fold A Fitted Sheet In Less Than 2 Minutes