The 7 Deadly Sins of Tomato-Growing & How to Avoid Them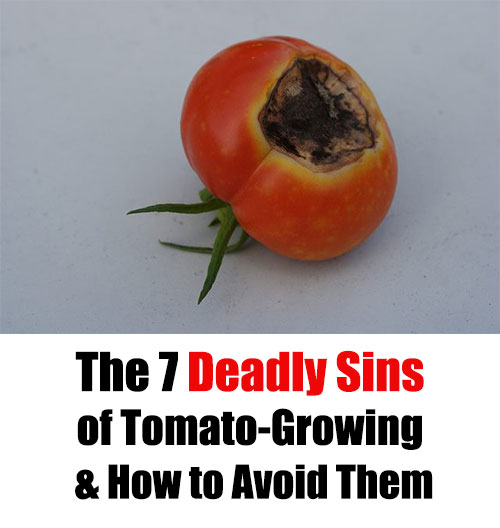 Admit it. You want perfectly plump, glossy tomatoes that are as pleasing to the eye as to the palate. You gaze at the tomatoes grown by the pros at your local farmer's market and seethe with envy.
You are hardly alone in that desire, my friend. It is a yearning common to many a backyard gardener, but tomatoes are a frustratingly fickle fruit.
There are a great many ways to go wrong when growing tomatoes and far fewer ways to stay on the straight and narrow. There are also many sinful shortcuts one can take, involving chemicals that you will end up consuming.
Follow the advice in the article I am sharing to avoid these seven gardening sins and this year you can be the envy of your friends and neighbors, or even the star of your farmer's market.
The 7 Deadly Sins of Tomato-Growing & How to Avoid Them