DIY Cedar Smokehouse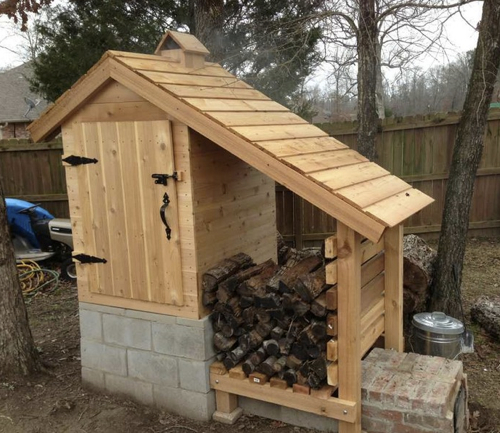 I think we can all agree that the smell of smoking food is absolutely delicious, especially in the colder weather, the smell seems to stay around longer in the colder air.
I am sharing a great tutorial with you all today. My hubby made this a few years ago, although I am not sure if this is the same tutorial but it looks identical.
Check out the detailed tutorial below and let me know your thoughts on it. Once you start to smoke your own meats you will never stop. It's an amazing achievement.