How To Crochet Christmas Tote Bags (santa and snowman)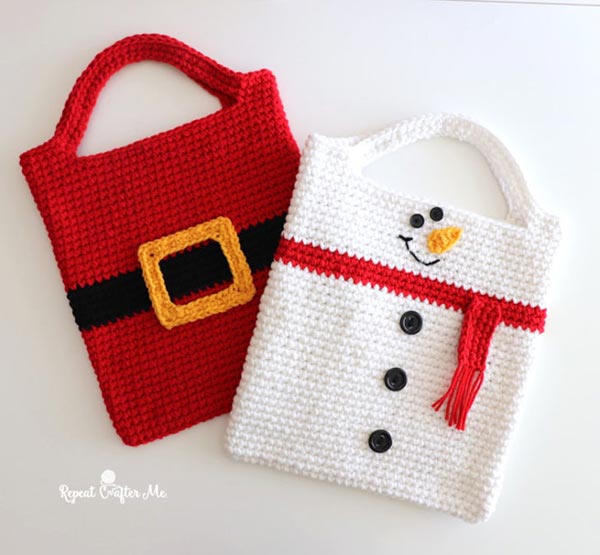 I am so happy that I saw this post in my feed today. It reminded me that Christmas is not all that far away (in crochet land) Crochet can take up time so get started on your Christmas crafts now!
Check out the free patterns over at repeatcrafterme.com and if you make these adorable christmas totes please send me your photos.
How To Crochet Christmas Tote Bags