How To Crochet Granny Stripe Shorts For Men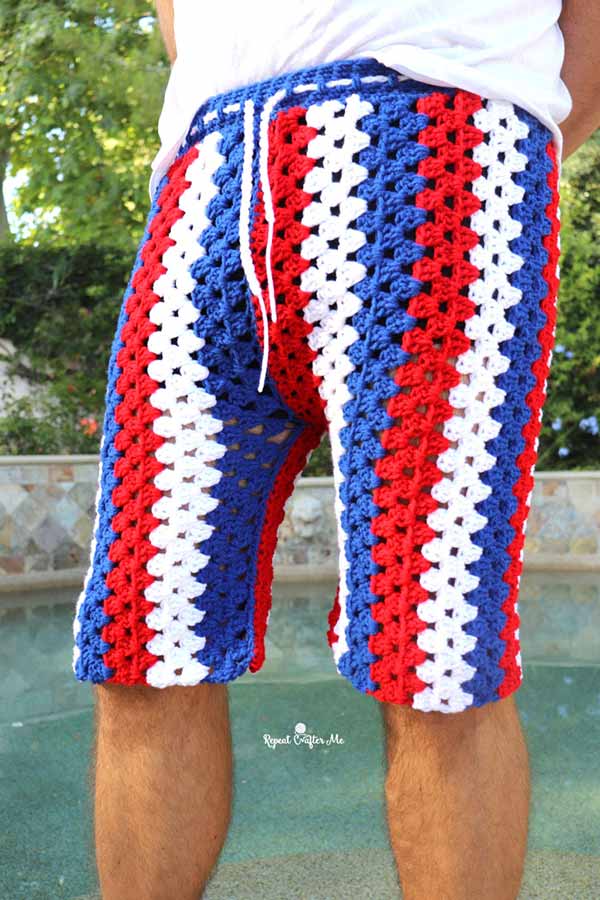 OK… I have to make a pair of these for my hubby! I know he will winse and refuse to wear them but as long as I can get him in them and snap a picture… It all would have been worth it.
In all seriousness, these shorts are pretty amazing. Check out how to make them and remember to snap a picture if you do.
How To Crochet Granny Stripe Shorts For Men