How To Make Tunisian Feathers – Free Pattern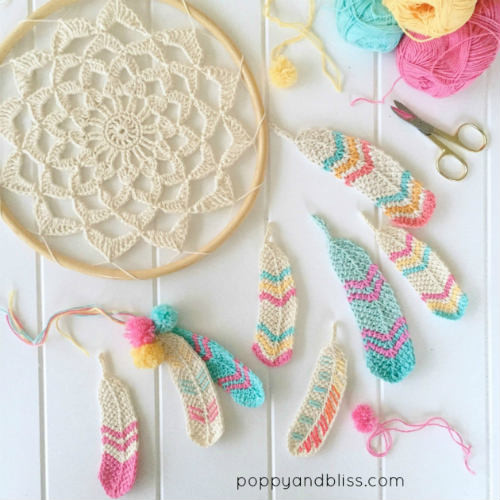 Thank you to poppyandbliss.com for allowing us to share this wonderful crochet tutorial with you all today!
If you're looking for something a little different to make, outside of your normal crocheting, take a look at this. I'm personally adding this project onto my to-make list. What a unique idea.
I've been having so much fun making these feathers. They're easy and quick to make and easily achievable with only just the basic knowledge of Tunisian crochet. Check out the free pattern!
Tunisian Feathers Free Pattern