How To Crochet Christmas Gnomes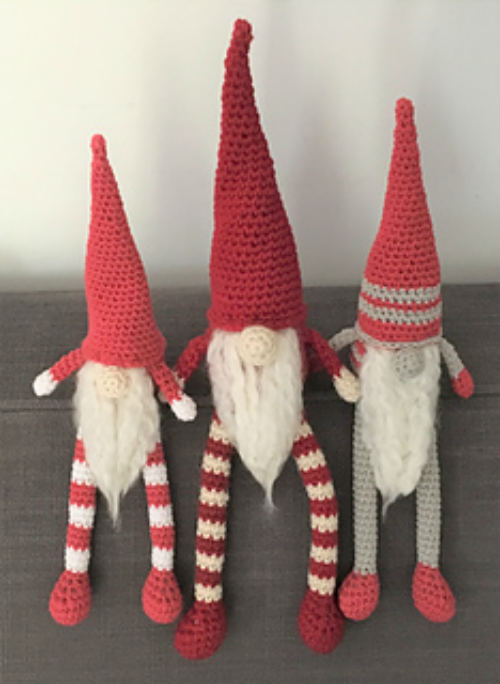 Confession: though I am an enthusiastic crocheter and love all sorts of stringy thingies, I'm not usually one to go for crocheted decor. Until now.
These little crochet gnomes are just adorable, aren't they?! I love how they have a vintage, old world-y kind of feel to them, and I think they'd be magical little additions to any home's Christmas decorations.
You can even make an array of colors and sizes to create a whole village of Christmas gnomes.
How To Crochet Christmas Gnomes