Sea Square: Free Crochet Pattern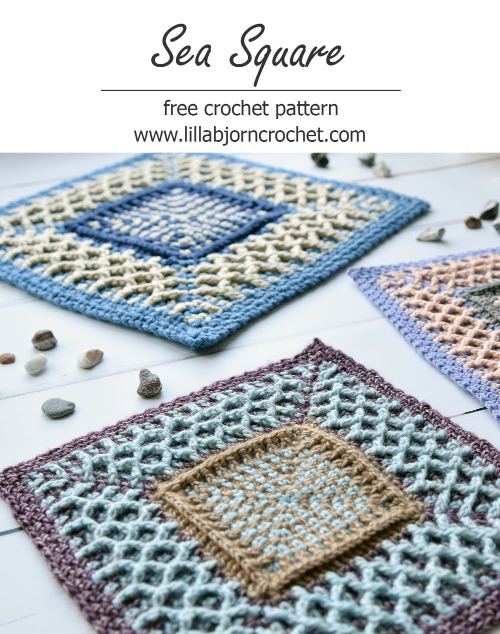 Sea Square was designed especially for Granny Square Day 2019 and Chunky Monkey yarn by Scheepjes.
It uses a combination of linen stitch and "brioche" crochet. With lots of texture, light weight and nice drape. It can be turned into a pillow cover or used as an afghan block.
Sea Square: free crochet pattern