How To Crochet Stone Covers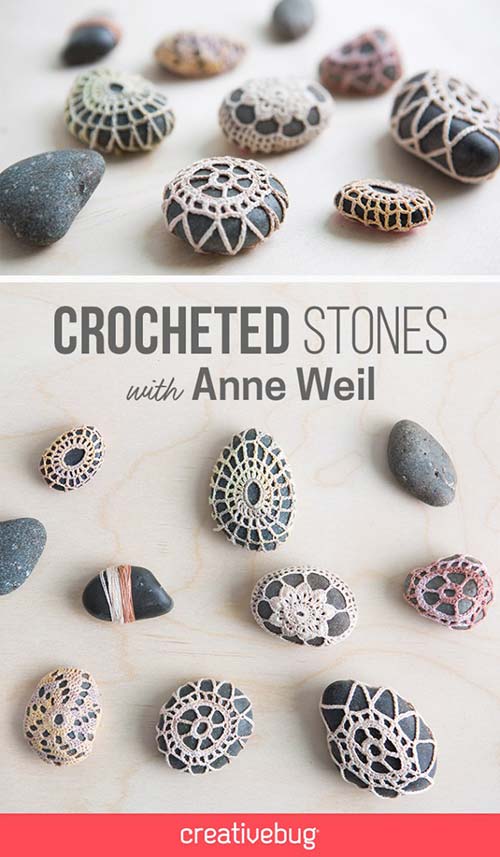 I don't think I have seen a crochet project like this one. I love collecting rocks but never really thought about displaying them. The crocheted look around the stones would make an interesting piece to display for sure.
I would crochet a few stones and place into a bowl on a table. Or just have a few together on a shelf, either way, this is a cool project that is pretty simple.