Bowl Cozy/Hot Pad FREE Crochet Pattern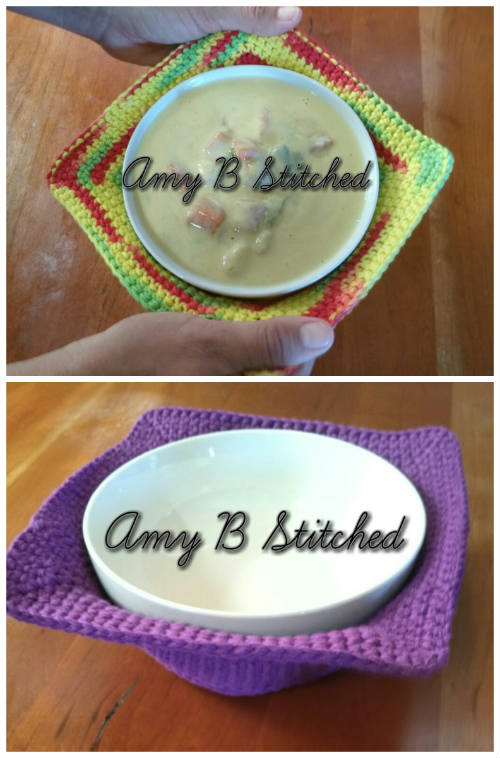 This pattern is GREAT for holding your hot bowl of soup OR cold bowl of ice cream!! It can also go in the microwave while reheating items in your bowl and the corners can be used for carrying.
Check out the free crochet pattern and let me know if you make a bowl cozy too. I am going to head and get some yarn and make one today. I love soup but hate holding the hot bowl with a towel.
Bowl Cozy/Hot Pad FREE Crochet Pattern