Crocheted Baby Sneakers – FREE Patterns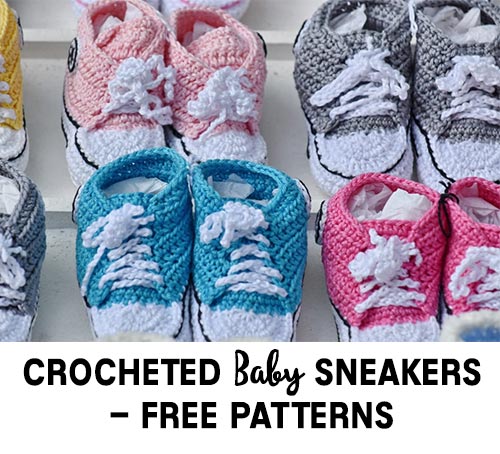 If you're looking for some new patterns to keep your hands busy, take a look at these cute baby booties. There are a few ideas here for you.
Follow the link below to see all the different patterns, most of which are free, and even have video tutorials along with them. Grab your favorite yarn color and enjoy!!
Crocheted Baby Sneakers – FREE Patterns