How To Make Cloud 9 Slippers (Free Crochet Pattern)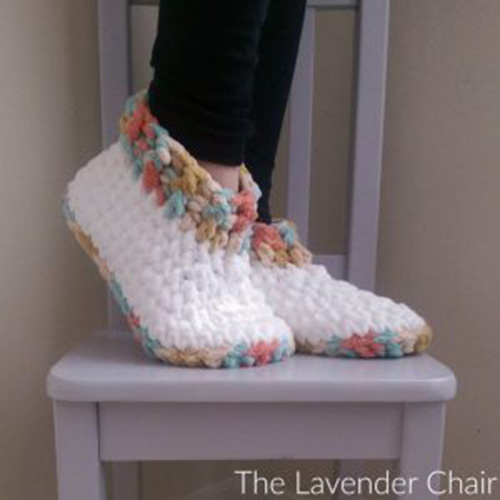 Here in Nebraska, the winters are brutal…. it feels like the cold keeps me locked up…, so you know what that means right? Yep… you got it… crochet time.
I usually spend all fall and winter doing crochet and knitting blankets. I just find it very relaxing. Speaking of relaxing, check out this pattern for cloud 9 slippers that you can make in just 10 rounds.
How to Make Cloud 9 Slippers (Free Crochet Pattern)