How To Build Under-Cabinet Drawers and Increase Storage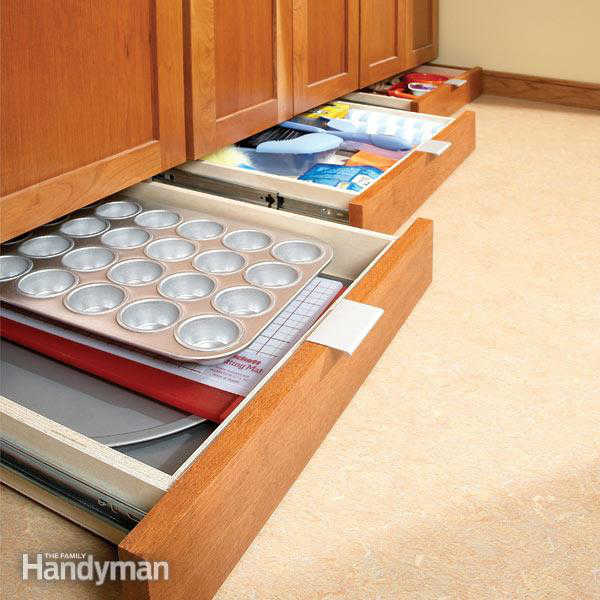 Maximize every inch of your home with this DIY that will only cost you a few hours and a few hundred bucks. I know I can always use extra storage. I'm betting you can as well.
Follow this easy how-to tutorial to simply add storage space, even to an existing kitchen or space in your home. You won't be sorry. A few hours invested now, will really save you in the long run.
How To Build Under-Cabinet Drawers and Increase Storage