How To Transform Any Car Into A Road Trip Camper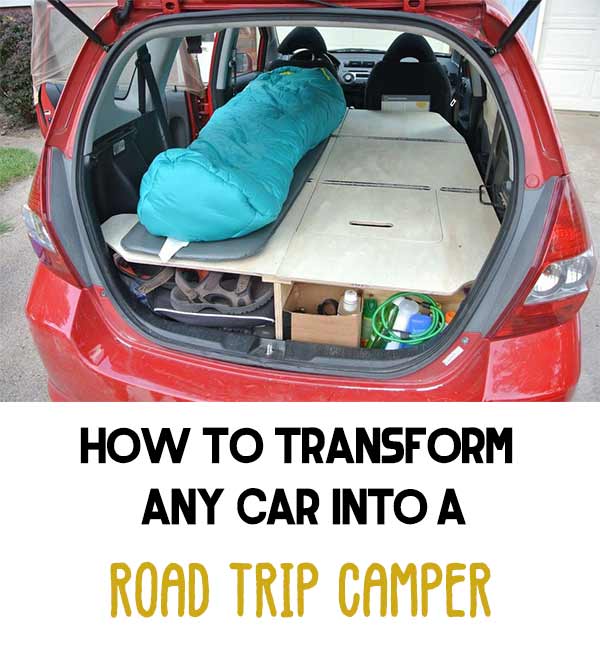 I know people have been sleeping in their cars for years while road tripping but the tutorial I am sharing with you today makes camping and sleeping in a car more organised and comfortable for up to 2 people.
In theory you get more for your money if you sleep in a car while road tripping, you get better MPG and you blend in better if you are boondocking. Check out how you could convert a car into a road trip camper in a weekend!
How To Transform Any Car Into A Road Trip Camper