Camplite 6.8 Ultra Lightweight Aluminum UTV Camper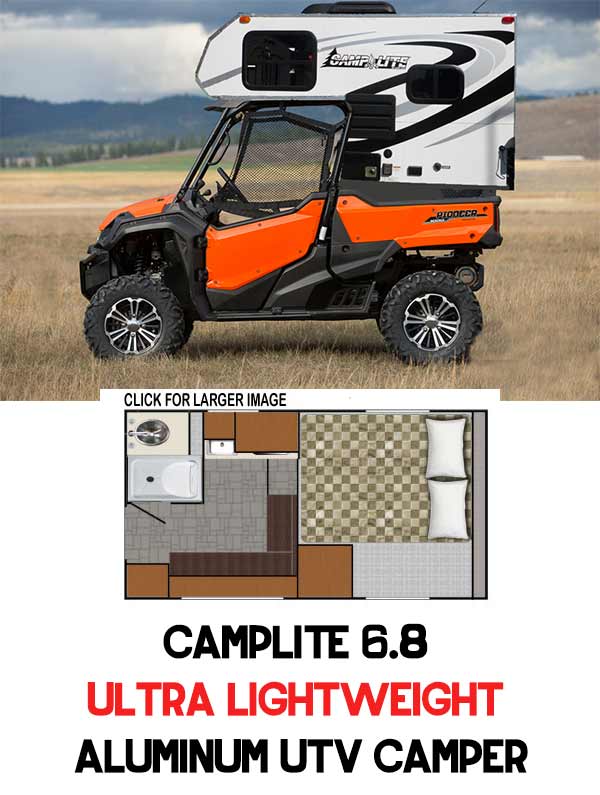 Each CAMPLITE hard-sided UTV camper offers Aluminum and Composite construction from the aluminum floor and sidewalls to even the cabinet framing. The exterior is painted aluminum skin, and the walls and roof are vacuum-bond laminated for superior strength.
Unlike other campers, the CAMPLITE UTV camper will stand the test of time and be passed down from one generation to the next. I have no idea if this is a real product or just a pre-production idea but I want one! I really, really want one! Check out the pics and info!
Camplite 6.8 Ultra Lightweight Aluminum UTV Camper