TOP 18 Dutch Oven Camping Recipes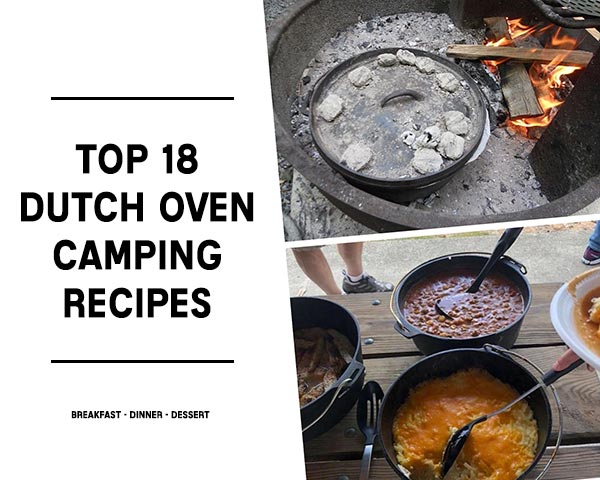 Dutch ovens have been used for centuries and are unfortunately being used less and less. A dutch oven is a great cooking vessel that you can use when cooking on a campfire and even on a stove.
My hubby has 2 Dutch ovens that he uses while camping. We don't use anything else. They cook the food wonderfully and we have even kept food warm for hours with one. All we did was make a little box out of hay to keep the pot insulated.
I am sharing 18 Dutch oven camping recipes for you to try the next time you go camping. I think these will transform the way you cook while camping and keep the washing to a minimum. Check them out…
18 Best Dutch Oven Camping Recipes