30 Frugal Meal Ideas (for when you're broke)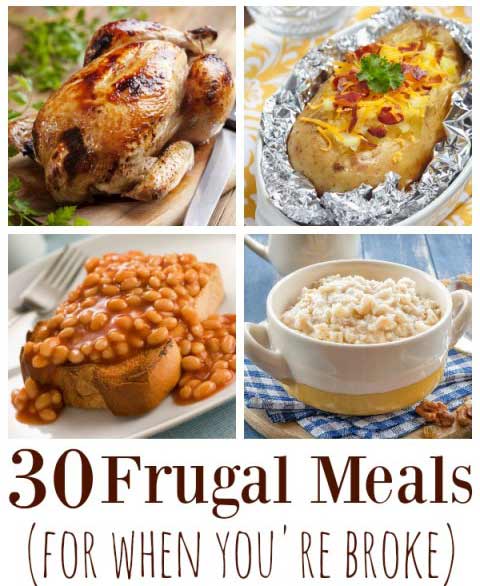 I am always up for saving money when it comes to grocery shopping. Personally I spend too much money on food so this is not only good advice for people who are broke but for people who want to spend less money on food.
Check out the recipes and let me know if you decide to give some or all of these a go.
30 Frugal Meal Ideas (for when you're broke)