Tulip Stitch: A Free Crochet Tutorial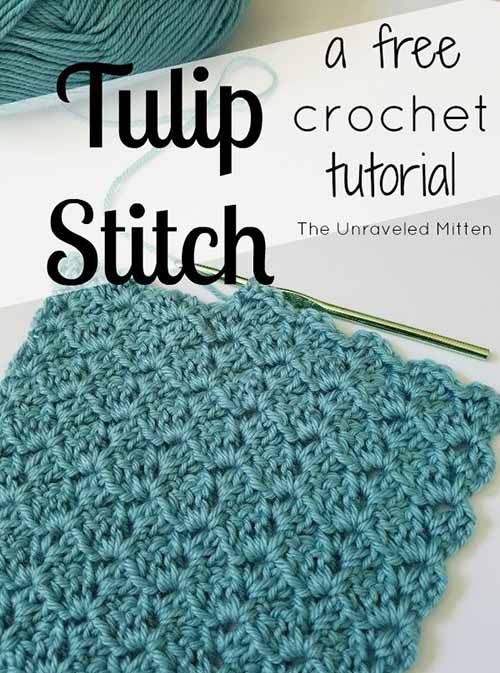 This pretty stitch creates a heavily patterned fabric that has a really fun texture. The groups of double crochets look like they are made in a zig-zag pattern.
Head on over and check out how to do this stitch too. You could make a beautiful blanket or scarf with this pattern. Use blue yarn and make a nice winter scarf. I think the patterns look a little snowflakey.
Tulip Stitch: A Free Crochet Tutorial