Ring Around the Rosie Vest Crochet Pattern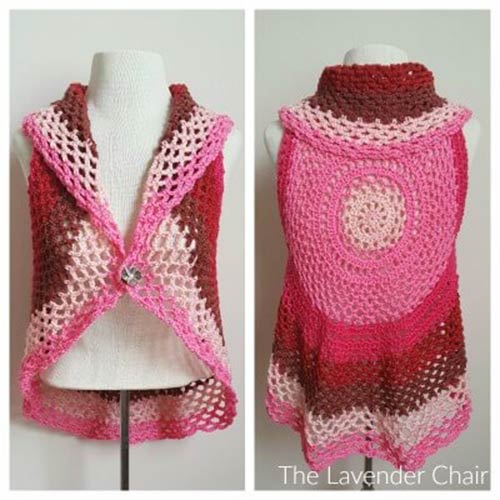 I am in love with this cute vest. There are free patterns for adult and kids sizes! I can't get over how springy this looks.
I will make my granddaughter one to wear to school this spring. Check out the pattern and let me know if you make one too.
Ring Around the Rosie Vest Crochet Pattern