How To Crochet A Christmas Light Pattern Blanket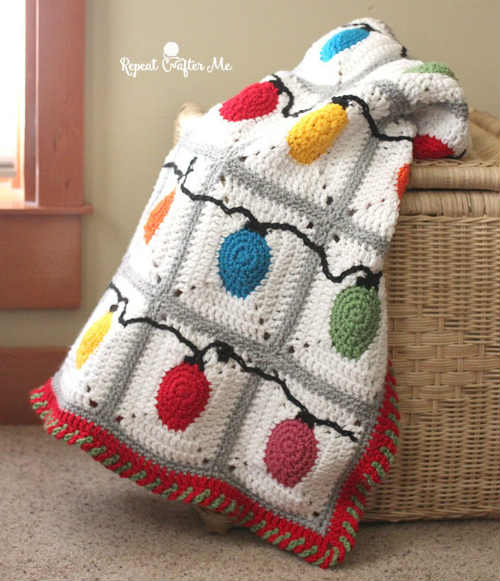 Adorable! This Christmas light blanket reminds me of one of some of my family's favorite holiday traditions… watching Christmas Vacation, driving around looking at the neighbor's Christmas light displays, and enjoying our very own Christmas light show.
Be sure to grab your crochet hook and yarn soon because this blanket is sure to leave you and your loved ones feeling merry and bright!
Crochet Christmas Lights Blanket