How To Crochet Cat Paw Chair Socks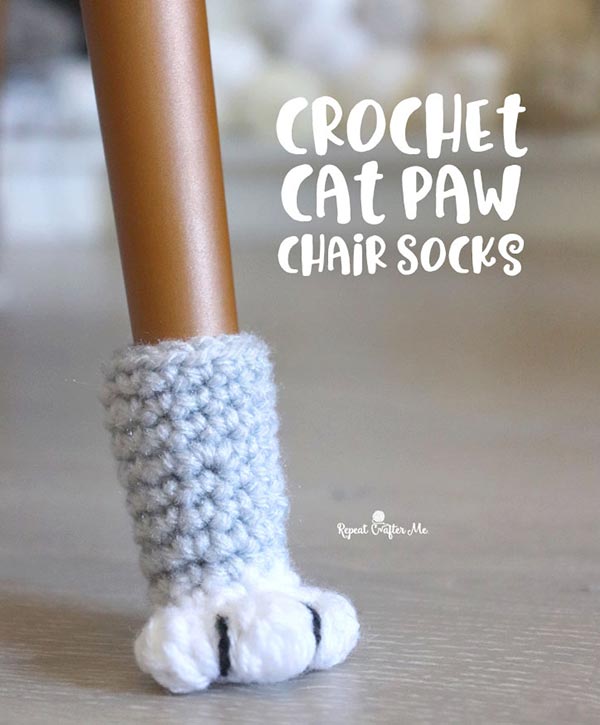 WOW! I think I have died and gone to cat heaven! These chair socks are the cutest things I have seen this year! NO JOKE!
Go check out the free tutorial over on repeatcrafterme.com and if you make these PLEASE send me your pictures! These will for sure be the talk of the street once people see them.
How To Crochet Cat Paw Chair Socks