How To Crochet a Brick Stitch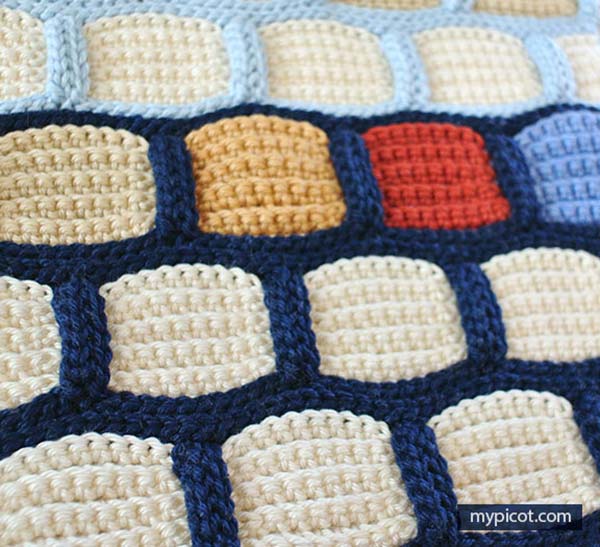 The brick stitch is my new favorite crochet stitch. The really fun part about this technique is that it's pretty easy to change colors and you move, making it an ideal choice for quilts.
It took me about a week to master this stitch but am I glad I took the time to stick at it. I love this pattern and I love this stitch!