Criss Cross Beanie Tutorial – Free Pattern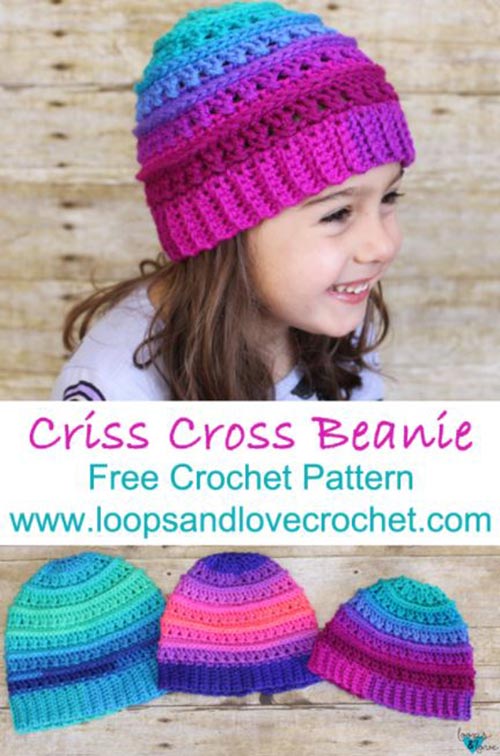 Winter is here and that usually means cold and a lot of time spent indoors. Why don't you spend that time and make your kids a beanie. They will keep their heads warm and you can make whatever colors they like.
I found a free pattern that shows you how to make a criss cross style beanie. I think the beanie is a great looking hat. Check out the tutorial and let me know if you make one.
Criss Cross Beanie Tutorial – Free Pattern