FIESTA DOILY RUG free Crochet Pattern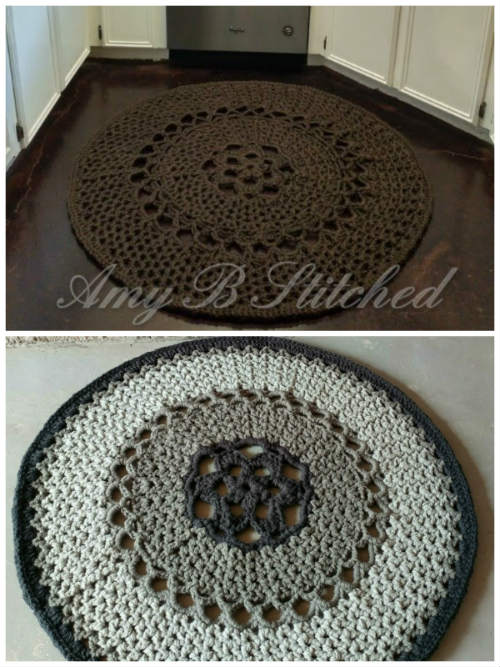 I LOVE this rug. If I had time I would make a few and have them around my house, in the kitchen for sure and possibly in the bathrooms. So unique and comfy looking, don't you think?
The best thing is that the pattern is ONLY 19 rounds!! Thats good for a rug this size. Check out the tutorial and let me know if you decide to make a rug or two.
FIESTA DOILY RUG free Crochet Pattern