How To Grow High Yield Tomato Plants: 50-80 lbs per Plant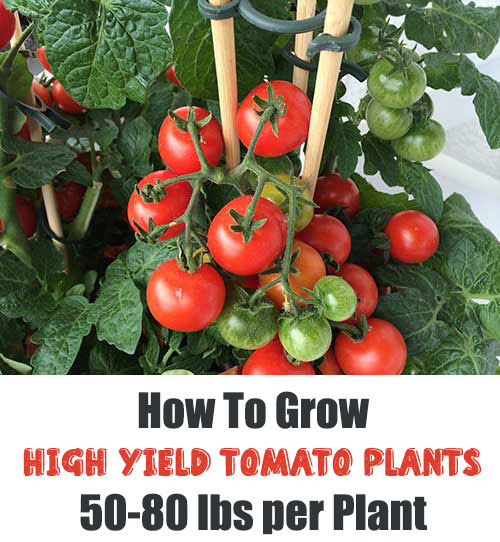 Growing your own tomatoes is a great way for you and family to enjoy lots of fresh (and organic!) tomatoes and save money too!
Growing tomatoes has always been tricky for a lot of us. They usually only yield 20-30 lbs per plant but by following the advice and steps in the article I am sharing with you will have a lot more tomatoes than previous years.
How To Grow High Yield Tomato Plants