How To Recondition & Re-Season Cast Iron Cookware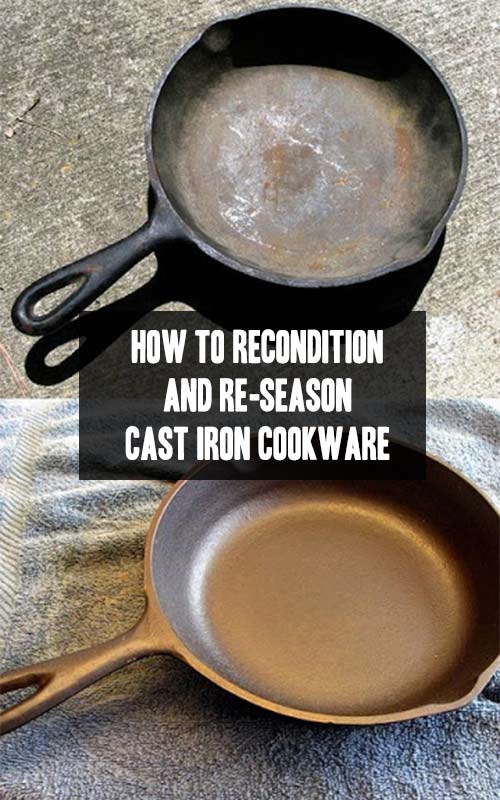 I appreciate my cast iron cookware as the time moves on. They distribute heat evenly, can stand up to almost any cooking challenge, and will last for many years. The non-stick version of fry pans are just getting too much negative publicity and have been known to cause more issues than you probably know about!
Now after awhile you need to clean all the fun stuff off. These pans can be fully restored for just a few dollars, a bit of elbow grease and patience. The work is well worth it. You can get old cast iron at flea markets and garage sales for cheap. Buy all the rusty and unusable cast iron cookware and restore them!
How To Recondition & Re-Season Cast Iron Cookware